This shop has been compensated by Collective Bias, Inc. and its advertiser. All opinions are mine alone. #PurinaONEVisibleDifferences #CollectiveBias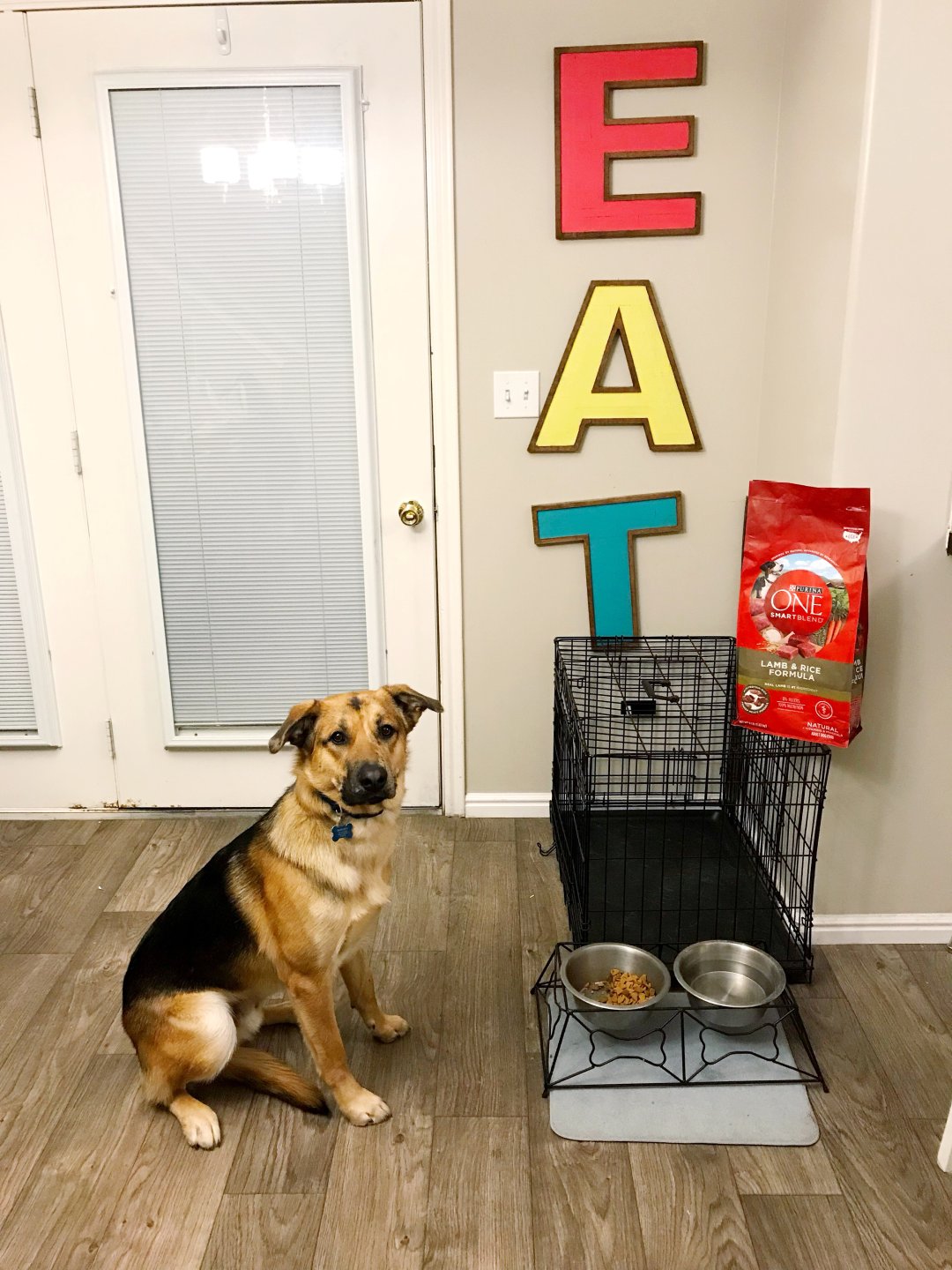 This post may contain affiliate links, which means I may receive a small commission,
at no cost to you, if you make a purchase through a link.
Take your pet from "good" to "great"! With Purina ONE®, you could see visible differences in just 28 days—like strong teeth, vibrant energy, sparkling eyes, and a radiant coat. Make the switch today and save on Purina ONE® when you register for the 28-Day Challenge at www.walmart.com/purinaone. What differences will you see? Visit your local Walmart to redeem your offer and realize your pet's potential*.
I feel like Winter is never ending here in Utah. Just when we got a peek at the warm weather, and Mother Nature was starting to be kind, she made a quick switch and dumps a couple more feet of snow. Not only are we ready for spring, but so is Gage! He often runs to the back door wanting to go out and play, but as soon as we let him out, he turns and wants back inside. it is like as soon as he comes inside he forgets that it is cold outside. Mother Nature is playing tricks on us all!
One of the hardest parts of the winter weather for Gage is what it does to his skin/fur. He is constantly getting muddy and wet causing his skin to dry out. He is also going through a major shedding phase. The extent of fur I am cleaning up from around my house is astounding. I'm surprised he even has fur left on him. Because of the trouble he is having, we decided to take the Purina ONE® 28-Day Challenge. We were using a different dog food for him, and the excitement over the change was immediately noticeable with Gage.
The first day of the challenge he dove straight into that food and didn't look up until it was gone. In the past, he's been one to leave food in his bowl after meal time. But with the Purina ONE® he never leaves a piece un-touched. It was a great sign of what was to come as we continued the month long challenge.
As time went on, we noticed a great increase in his attitude. He was more energetic which he's been lacking during these cold months.
I went out of town for about a week, and I was anxious to see how much dog fur accumulated on the floor while I was gone. You see, I'm used to vacuuming it up multiple times a week, but let's be completely honest….the kids and husband don't focus on things like that. I was surprised when I got home that the fur piles were minimal and it wasn't as noticeable as usual. I am so excited to see the changes that the Purina ONE® 28-Day Challenge brings!
I do have to admit however, that one of my favorite parts of switching to Purina ONE® is the convenience of it being available to purchase at Walmart. I can easily pick up the dog's necessities along with our family's needs. Just add it to the grocery list and it all can be picked up with one trip to Walmart!
*Save on ONE (1) 2.8-lb. or larger bag of Purina ONE® SmartBlend® Dry Dog Food, any variety, or 2.8-lb. or larger bag of Purina ONE® Dry Cat Food, any variety. While supplies last.